This year's election is for one 2nd Vice President and two Directors.  2nd Vice President serves a one year term, followed by a second year as 1st Vice President, and then serves as President the third year, serving one year in each position.  Directors serve 3 year terms.
Information about the candidates is followed by a ballot.  There is only one candidate for 2nd Vice President.   There are four candidates for Director, and you may vote for two.
Voting closes on November 20, 2023.  Only currently paid members of SRM may vote.
Second Vice President.  One year term.  Progresses automatically to 1st Vice President and then President, each for one year.  Vote for 1.
Amanda Miller
I have been a member of the Society for Range Management since my undergraduate days. My passion is in rangeland stewardship and conservation, with an interest in providing ecological tools and strategies for long term sustainable land management. I have a master's degree in Rangeland and Wildlife Resources from the University of Alberta and have been a professional agrologist since 2016. I bring a strong desire to be involved in rangeland science and extension, along with significant experience working within a regulatory role and as a member of rangeland focused non-governmental organizations. I worked as a rangeland specialist for the Government of Alberta from 2013-2019, and within my role developed ecological tools, performed applied research, and played a collaborative role in developing policy to address emerging rangeland issues. During this period, I was a member of the International Mountain Section of the Society for Range Management and placed second in the master's level poster competition at the 66th annual meeting in Oklahoma City in 2013. From 2019-2023 I was the owner and founder of Palouse Rangeland Consulting, working largely with the BC Cattlemen's Association and various other non-governmental organizations on rangeland research. Currently a conservation policy analyst with the Government of British Columbia, I am a supporter of sustainable beef and cattle as a rangeland conservation tool.
Director.   Serves 3 years.  Vote for 2.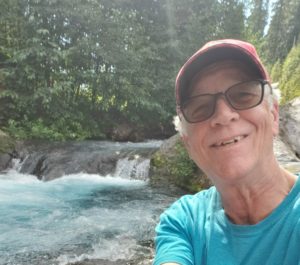 Gene Fults
Professional: 1982- 2021. USDA-NRCS Rangeland Management Specialist. Field office Oklahoma; Area office Florida; State office Nevada; West National Technology Support Center Portland OR provided technical assistance to the 13 Western states. NRCS representative National Beef Foundation's Environmental Stewardship Awards Program (ESAP) for 3 years. Temporary 120-day duty National Range Specialist National Headquarters. Retired January 2021. I have a contract with CSSM at Iowa State University. SRM: Member since 1979 Oklahoma State University student chapter Kansas-Oklahoma Section SRM (secretary-treasurer) Kansas-Oklahoma Section (secretary-treasurer) Florida Section (President, Director, Advisory Committee at annual meeting) Various committee memberships with Parent Society. Statement: I am looking forward to getting to know you all better. I would appreciate your vote to be Director.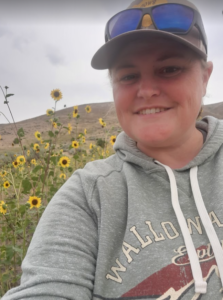 Kaylee Littlefield
I first became interested in the Society for Range Management at Central Oregon Community College while pursuing a Culinary Arts Degree. I was taking a Fish and Wildlife class doing research for a project and came across an SRM journal. Thumbing through the pages I started looking at more journals and reading article after article. That was when I became interested in Range Management. Since then, I decided to change my career path from Culinary to pursuing a career related to range and agriculture management. Several years later I started my pursuit of a Bachelor's degree at Eastern Oregon University in La Grande, Oregon. While attending school my advisor and professor, Lesley Morris, encouraged me to grab every chance I had and helped me present a poster Toxic Beauty: Viper's Bugloss (Echium vulgare) at the Minneapolis SRM Meeting in 2019. I have been a member and attendee at PNW and International meetings since then. I have presented posters, given speeches, participated with YPC, and helped at PNW meetings where I could. My current role at High Desert Partnership as the Monitoring Program Coordinator has allowed me to encourage local high school and college students to explore careers in Natural Resources. I encourage students to connect with partners from our four ecological collaboratives to increase their connections in Natural Resources. Being a director of PNW SRM I like to be part of helping to create solutions that work for all aspects of the members and encourage new professionals to participate in the society.
Jennifer Moffitt
I am a Resource Soil Scientist for the Natural Resources Conservation Service (NRCS) in Oregon. I have been a member of the Society for Range Management since I was a student at Oregon State University, where I graduated with a degree in Range Ecology and Management and minors in Soil Science and Natural Resource Law and Policy. I started my career at the Prineville Bureau of Land Management (BLM) in Central Oregon working on initial soil survey and ecological site inventory. During that time, I had the opportunity to do extensive soil and vegetation data collection, work on ecological site development in Eastern Oregon, and really build my understanding of plant soil relationships, ecological function, and response to disturbance. I have been able to build on that experience in my current position as the Eastern Oregon Resource Soil Scientist for Oregon NRCS, based out of Redmond, OR. In this position I get to assist natural resource managers and the public with utilizing soil survey information for making management decisions. I have also been able to stay involved with ecological site development in Oregon. This has been a very exciting time to be involved as we are standardizing and improving ecological sites and updating reference sheets nationally. I have loved working on State and Transition models, thinking critically about how these sites function, and having fantastic discussions with other professionals to make these products useful tools for managers. SRM has played a critical role in my professional development throughout my career. I would not be where I am today without the mentorship I received (and continue to receive) and relationships I have built through this organization. One of the things I love the most about this society is the diversity of professions and specialties that are represented by our membership. Rangelands are complex and utilized by many different interests. SRM brings these different interests together for meaningful conversation, research, and problem solving. I am excited to be considered for a PNW Section Board of Directors position. I previously served as newsletter editor for about 4 years and enjoyed my time working with the board. I greatly appreciate the hard work they put in for our Section. I would be honored to serve in this capacity. We all have a lot of ways we could spend our time and I strongly believe participation in this society is a valuable use of my time. I would like to help keep our section relevant to our membership and facilitate opportunities for mentorship, networking, and professional growth.
Angella Williams
Employment: I started with NRCS in 2017 as a Pathways Student Trainee, working in both the Walla Walla, WA and Clarkston, WA field offices. I converted to Rangeland Management Specialist at Clarkston, WA field office in 2019. I service Franklin, Walla Walla, Columbia, Garfield, and Asotin Counties.
From: I was born and raised in Salmon, ID. I currently live in Clarkston, WA. A few other places I have lived in are Lowden, WA., Stevensville, MT., Broomfield, CO., and Dinuba, CA.
Education: I received a Bachelor of Science in Rangeland Sciences and an Undergraduate Certificate in Geographical Information Sciences from Oregon State University, Corvallis, OR. I received an Associate of Applied Sciences in Irrigation Technology from Walla Walla Community College, Walla Walla, WA.
Hobbies: Besides all things rangeland and livestock, I enjoy packrafting, e-biking, hiking, traditional archery, reading, yoga, and manifesting my future.
Family: I am married. We have two dogs, a Great Pyrenees, and a long-haired Chihuahua.