2021 Special Election for:
First Vice-President: one year term.
Second Vice-President: two year term.
Two Directors: three year terms.
Voting deadline is December 5, 2021
First Vice-President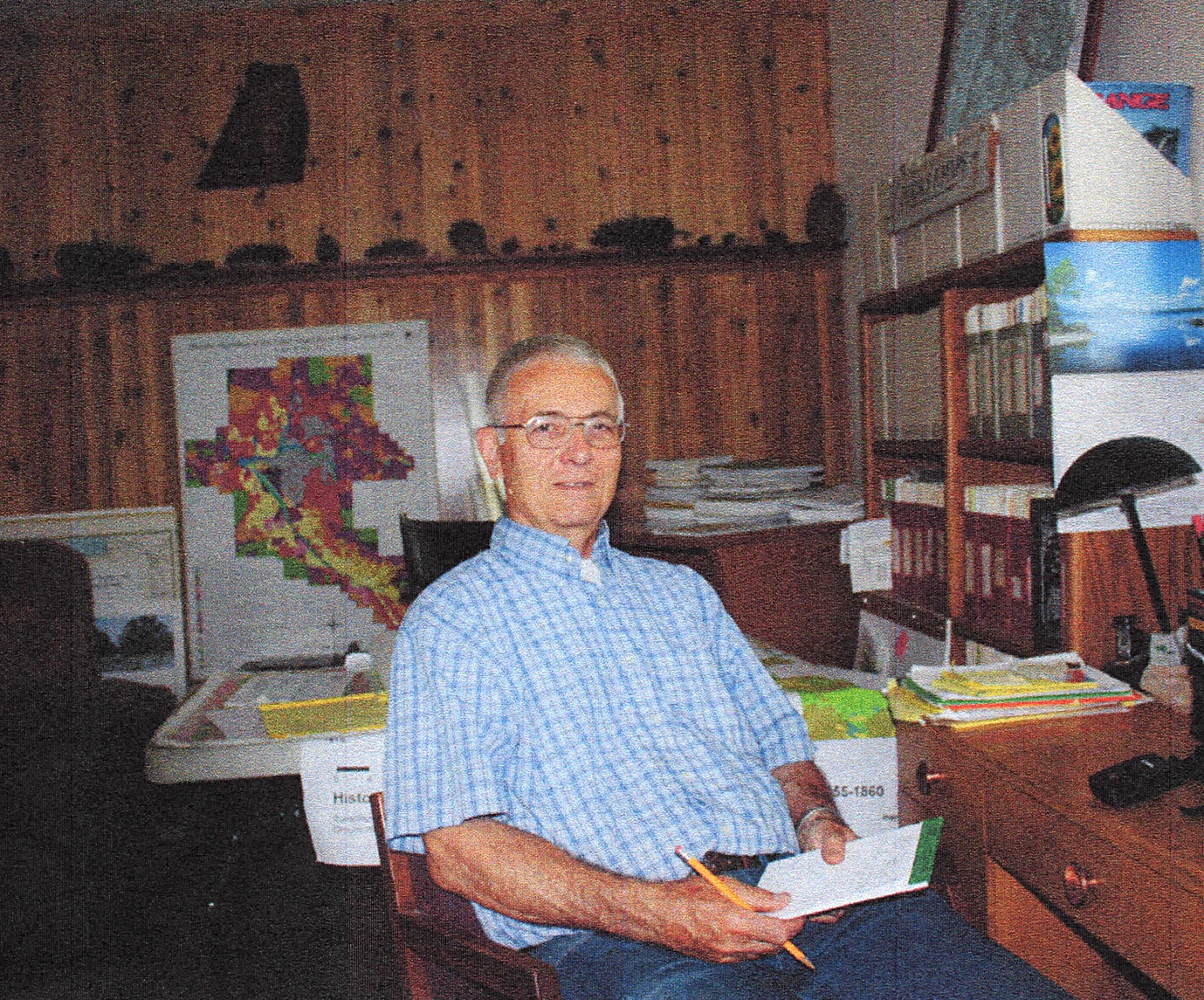 Gene Hickman, OR Chapter.
I would like to help facilitate the change back to in-person meetings at our local SRM Section, and for the national annual meetings. Being available to run for a vacant position is also important since members are needed to fill the positions essential for conducting business and planning events in our Section.
Those of us that are experienced older members of SRM should be active and visible to the newer, younger members as mentors to foster professional growth and to encourage their participation in SRM activities. If elected to fill the 1st VP position, I can help share the work load and responsibilities of the Officers and Directors in planning and facilitating future Sectional events.
---
First Vice-President
Tom Ross, BC Chapter.
Tim first enlisted in the Society for Range Management in 1984. At the time he was work- ing as an Agrologist with Northrup King Seeds in Edmonton, Alberta. Upon being accepted for a post-graduate degree at the University of British Columbia he moved to Vancouver and began his studies. His field project was located in the Williams Lake, BC area. Once he saw the breaks of the Fraser and the Chilcotin country he began to see there might be a future in range.
A pivotal career moment happened at the SRM Summer Tour in the Merritt, BC area in 1986. He was introduced by his Professor, Dr. Mike Pitt, to Ross Fredell, the Range Officer in Williams Lake. Ross was looking for a guy to install some range inventory plots ahead of a pending elk transfer in the Gang Ranch and Empire Valley grasslands located along the banks of the Fraser River.
In 1991, another career opportunity presented itself in the East Kootenay region of BC. It was here that he became more fully involved in SRM. He served in the PNW executive first as Director, then culminating as President in 2003. During his Presidency, the PNW Section provided the direction and funding to secure the copyright for the 'Trail Boss', originally painted by Charley Russell, as the official logo for the Society for Range Management.
More recently he has served in the BC Chapter Executive, currently acting as Past-President. Tim also acted as Entertainment Coor- dinator for two International Meetings; Vancouver in 2006, and Spokane in 2012. Recently, he had the honour of being awarded the 2021 PNW Section Trail Boss Award.
Tim has gratefully accepted the nomination as a candidate for Vice-President in the upcoming elections. He looks forward to continuing his involvement with the Section.
The professional contacts and friendships he has made inside SRM have been truly life altering. He is a leader and a tireless advocate for all things range.
---
---
Second Vice-President
Andrea Mann, OR Chapter.
Humbled to accept the nomination for Second VP because I have been a member of SRM since 1981 starting as a Student Chapter member in Nebraska and joining the PNW SRM Section in 1986 and have been blessed with excellent mentors and colleagues throughout my time with SRM. The history of our organization and section is to be honored for the groundwork and legacy of our predecessors.
I began my interests in natural resources management while managing my family's centennial grain and livestock operation in NE Nebraska. Developed these interests further while attending the University of Nebraska Lincoln and worked as a student trainee Range Conservationist in various field offices with Soil Conservation Service in Nebraska. Expanded my interests and knowledge while working in the Sandhills of Nebraska, eventually transferring to Washington state, then Oregon where I retired from NRCS in 2016.
With many thanks to Tom and Cathy Brannon, I continued my involvement in SRM by traveling with them to PNW SRM section meetings and being introduced to long time members and resource concerns of the section. Became college Student Affairs chair in the 1990s and worked my way through director, first and second VP, eventually becoming President of the PNW Section in 1998. Linda Hardesty led the way as the first female president of PNW SRM. Gerry Rouse followed as the first Native American president, and I followed in both of their diverse footsteps with excellent mentorship from previous leaders.
Also served as a board member and meeting planning team for Mid-Columbia Chapter in Washington. Assisted in planning the 2019 fall meeting in the Pendleton area. I currently volunteer as Secretary of the Section and attempt to keep our legacy alive by keeping members informed and new members involved.
In retirement I volunteer for Oregon State University as a Master Gardener, Master Food Preserver, Oregon Bee Atlas Melitologist Apprentice, Master Beekeeper Apprentice, Permaculture Apprentice and was honored with an OSU Extension Service Cooperator Award in 2019 for this service. In 2020 I was elected to the Umatilla County Soil and Water Conservation district board. I maintain a Wilderness First Responder certification and volunteer regularly at Holden Village in the Cascades of Washington serving in guest services, defensible space, and wildfire management.
Please elect members who have excellent talents and who have yet to hold offices in our organization. We long term members will be there to guide and support them to the desired future outcome of our section.
---
Second Vice-President
Saundra Morris, WA Chapter
I began my membership in the Society for Range Management through participating in the PNW activities in the late 1980s. The tone of looking for solutions together, learning, mentoring, and having fun that I have experienced over the years has been invaluable to me personally as well as professionally. I have served the SRM through attending events, participating on a few committees both in the PNW and at the national level, and encouraging people to be involved. I have not yet served in a leadership role but am honored to be considered.
I am a graduate of Oregon State University and have had the opportunity to work in Oregon with the BLM and NRCS from Prineville to Burns to Wallowa and Gilliam Counties. I transitioned to New Mexico and worked in the NRCS range workload in the NW corner of the state from Gallup to Albuquerque to Taos to the 4 Corners. I currently work as a Rangeland Management Specialist for the NRCS in Colville, Washington. I have a particular fascination with river systems, so obtained a Certificate in River Restoration, and I highly value the time I have had in understanding and documenting range ecology. I continue to work in range because I so value the people who live on the land, and those who work together to better know this world, and delight in supporting others. Understanding, sharing, helping to achieve success while enjoying each other, these are ideas that I bring to the PNW SRM in whatever capacity I can serve.
---
---
Director
Jordan Anderson, OR Chapter.
I chose rangeland management as a career path because I am passionate about taking a holistic approach to land management and the integration of livestock or wild herbivores is a key component for a healthy ecosystem. I am a currently pursuing an MS degree in Rangeland Ecology and Management at Oregon State University. My research is focused on targeted grazing in conservation areas and farm scale management planning.
In 2009, I completed a bachelor's degree from the University of Oregon, with a double major in Environmental Science and Geography. After graduation my first job was in Socorro, New Mexico with the Student Conservation Association as a Native Plant Tech- nician working on eradication of Salt Cedar and planting of native vegetation. Between 2010 and 2013 I worked in a variety of natural resource technician positions throughout the Northwest focusing on hydrology, stream ecology and fisheries. These positions were with the Bureau of Land Management, Oregon Department of Fish and Wildlife, Quartz Valley Indian Reservation, and a private environmental consulting firm. Between 2013 and 2018, I worked for a private ecological consulting firm, Ash Creek Forestry, focused on native plant restoration projects throughout Oregon. Here I gained experience as a Field supervisor, involved in project management, budgeting and operation logistics.
In 2018 I started my own consulting business, Cascade Habitats LLC, where I work with a variety of stakeholders on conservation related issues including native plant restoration, vegetation management, farm planning and stream/fish habitat surveys. I currently serve on the board of directors for the Greater Yamhill Watershed Council as Treasurer.
The diversity of working environments I have been a part of has given me a solid foundation in natural resources management and the ability to effectively communicate with a variety of diverse stakeholders. If elected to be a Director for the PNW Chapter of SRM, I hope to engage in meaningful dialogue with the current SRM community, help to make progress on issues important to SRM and conduct outreach to inspire a new generation of rangeland enthusiasts to get involved.
---
Director
Bryan Endress, OR Chapter.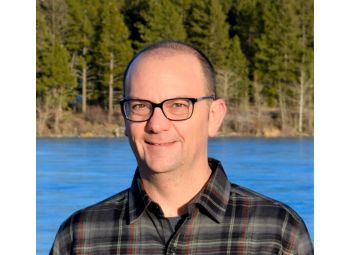 My name is Bryan Endress, and I am an Associate Professor and Rangeland Sciences Program Lead at Oregon State University. For the past 20 years, my work has focused on rangeland and forest management and stewardship in the intermountain west and beyond. I am based out of La Grande, Oregon, where I teach undergraduate rangeland sciences courses and advise students from both Eastern Oregon University and Oregon State University. I also conduct research on rangeland ecology, restoration, and management as part of the Eastern Oregon Agricultural Research Center in Union. My research is highly collaborative and I have partner with producers, agencies, Tribes, non-governmental organizations, and other universities to address current and emerging issues in the sustainable use, stewardship, management, and restoration of rangelands. I have been a member of SRM for many years, and have served as an advisor for our Range Club.
Throughout my career, I have held a variety of leadership positions within organizations. In addition to being the Rangeland Program Lead for OSU, I have served various positions for non-profit organizations including as: director, board member, vice-president and president. My experience in leadership positions have made me familiar with the roles, responsibilities, issues and challenges facing organizations such as the PNW section, and what is needed ensure a healthy, vibrate organization.
I seek to serve as a Director for the PNW section of SRM because I would like the opportunity to continue to support the section's mission and vision. I am particularly interested in continuing to support and grow our efforts to provide professional development opportunities and training to students and young professionals in the region. I am excited about the opportunity to lend my experiences and expertise to support the section and work with the board and section members to continue our important work on rangeland management, science, training, stewardship and outreach.
---
Director
Chris Schachtschneider, OR Chapter.
"I believe in peace through effective communication." This is my personal vison statement. I strive to bring all parties to the table in discussions as I feel this is the only way to identify and implement real and lasting progress. I have been able to develop working relationships with seemingly polarized groups and individuals by identifying our commonalities and actively working to support each in their endeavors. As Simon Sinek describes in The Infinite Game, my goal is not to win the game, but to keep progressing in the game for as long as possible. I want to keep rangelands viable and healthy and we need ranchers, as well as urbanites, to do so.
My goal in my programing as Oregon State University Extension faculty, as well as a pro- spective officer within SRM, is effective communication, so that each voice is honored and heard. Hopefully, as hard decisions are made, people better understand the context and, even though they may not agree with the final decision, they appreciate and respect the process. I would serve our section well as director and appreciate your consideration.
---
---
---
Questions or problems? Contact us.