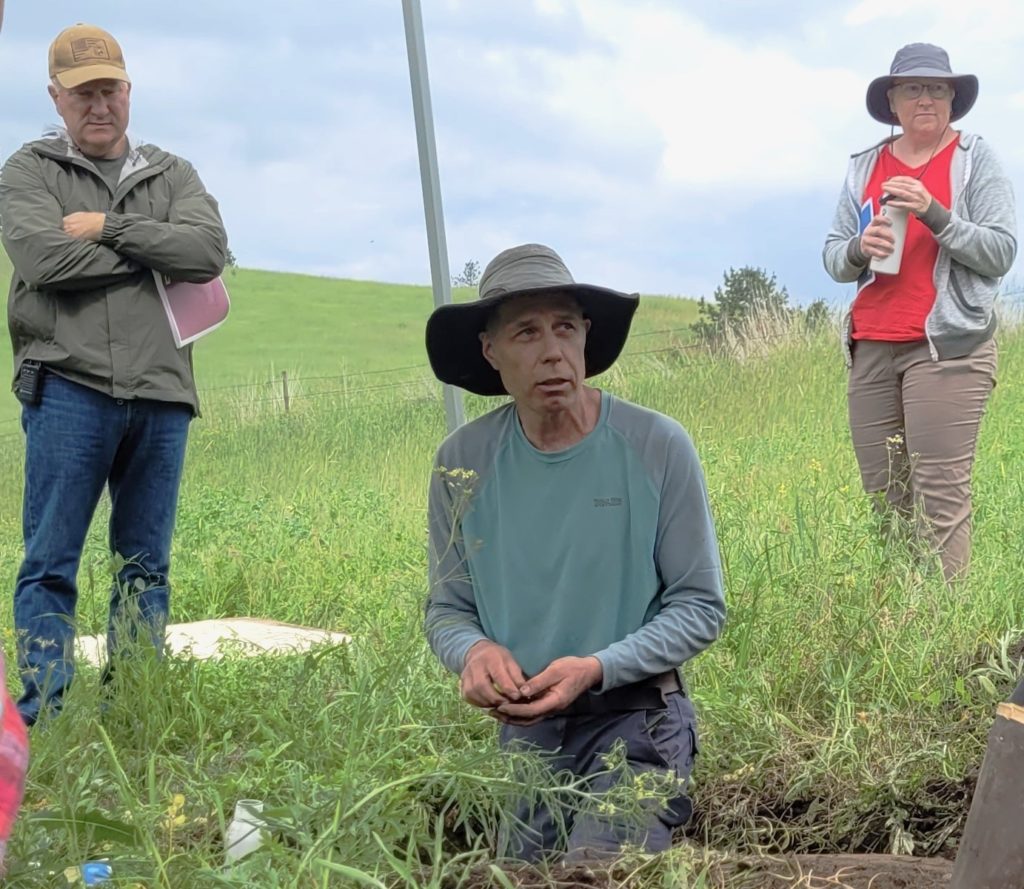 Quarterly webinar: Soil Sponge and Ecological Function
Wednesday, November 8,  2023, 3 p.m.  Zoom link.
Presented by Craig Madsen, CREATE Fellowship Soil Health Coach
Craig Madsen explains the Soil Sponge is a biologically active soil that is porous and well aggregated and is held together by biological glues produced by fungi, bacteria, and other soil organisms. Pores are created by worms and other soil organisms.  These soil aggregates and pores are water stable and allow water to be rapidly absorbed.  The stable pore space also allows for air exchange which is necessary for a biologically active soil and for efficient cycling of nutrients.
Craig has over 30 years' experience focusing on ecosystem management issues. For the last 20 years He has owned and operated a vegetation management business using goats for managing vegetation. He has been a  Certified Educator in Holistic Management since 2000.  He graduated from Nicole Masters 20 week CREATE Coaching Program in April 2022. The CREATE Program was a deep dive into soil ecology, the interrelationships between plants, soil biology and ecosystem function.  He is currently a CREATE Fellowship Coach.
Quarterly webinar: The Art of Range Podcast
Presented Thursday, October 5, 2023.  To view the recording, check back here or click the menu item  Meetings & Events (to be posted soon).
Presented by Tip Hudson, WSU Range Extension Specialist
The Art of Range Podcast. This podcast, now approaching four years of content, provides food for thought and actionable advice for ranchers and other range professionals. (And each episode is worth one credit for Certified Professionals in Range Management). Most importantly, continuous learning on a broad range of topics it is the most effective way to build rangeland managers' abilities to make good land management decisions specific to their own context.  Tip will provide an overview of the brain science behind conversation for conservation.
Quarterly webinars are hosted by Washington Chapter.   Would you like to present, or do you have a suggestion for a presentation?  Use the Contact Us link at the bottom of this page.